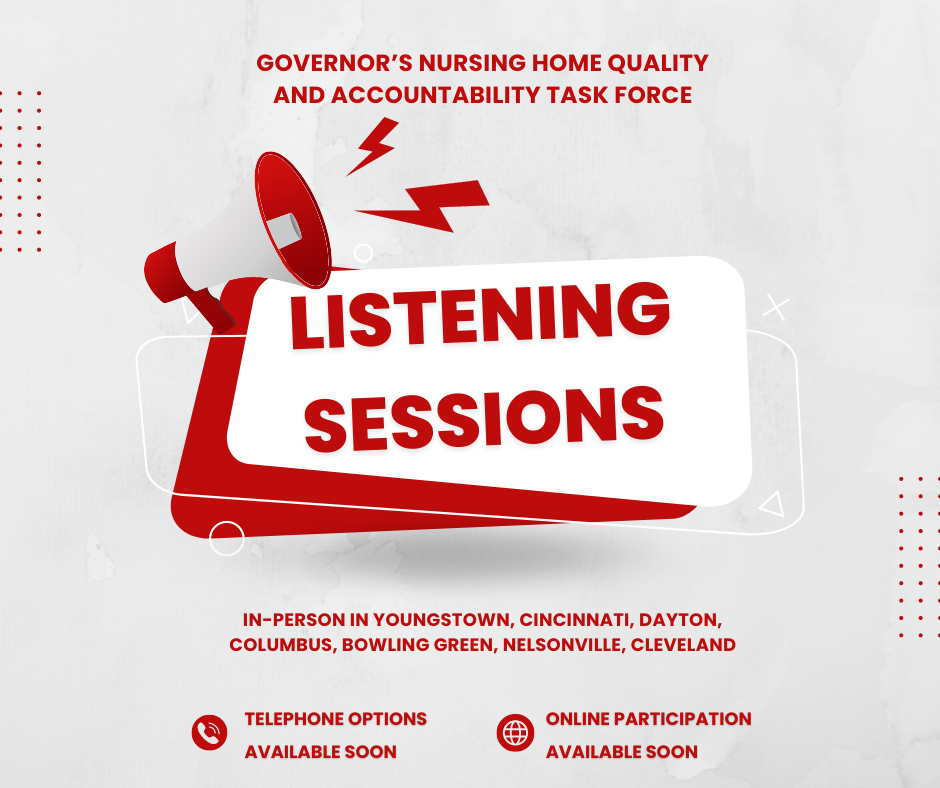 Consumers, families and advocates- there is an opportunity to participate in state-wide listening events through the Governor's Nursing Home Task Force. The listening sessions are focused on the experiences and concerns of those receiving care in Ohio nursing homes.
While several sessions are scheduled in-person throughout the State, there will also be multiple events scheduled in the coming weeks with options to call-in and/or participate in online survey opportunities. Stay tuned for more information on how to participate online or telephonically!
Representatives from the Direction Home Ombudsman Programs will be attending the Youngstown, Cleveland and Columbus events.
A full schedule of events – including all dates, times, and locations – will be posted on the Ohio Task Force website: aging.ohio.gov/nhtaskforce
Thank you for your interest and support of this important initiative.