Jul 30, 2021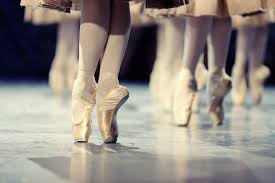 Direction Home, in our effort to continue our Aging is an Art Form outreach and bring art to older adults and their families, have partnered with the City of Akron to help bring you this year's Heinz Poll Summer Dance Festival.   
Sponsored by the City of Akron, The Heinz Poll Summer Dance Festival has been established to honor the legacy of the legendary founding Artistic Director of Ohio Ballet, and continues the tradition of free public performances by respected dance companies, each presenting a unique dance experience, but all sharing the common thread of Poll's commitment to the highest artistic standards.
This Festival is a tribute to Poll's legacy and a gift of the performing arts to the people of Greater Akron.
Attention Service Coordinators! 
The performance at Goodyear Heights Park will be recorded and a link available for a limited time to facilities upon request. If you are interested in receiving the link and hosting a watch party, please click the registration button and share your information with us.
Click HERE for a short video about the Summer Dance Festival
SCHEDULE OF EVENTS:
ALL DANCE PROGRAMS BEGIN AT 8:45 PM
~ CHILDREN'S INTERACTIVE PROGRAM 7:45 PM ~
Verb Ballets
July 30th & 31st
Goodyear Metropolitan Park
(2077 Newton St, Akron, OH  44305)
Groundworks Dance Theater
August 6th & 7th
Firestone Park
(in between North and South Firestone Blvd - Firestone neighborhood)
Dayton Contemporary Dance Company
August 13th & 14th
Forest Lodge Park
(at the intersection of Mull Ave. and S. Hawkins Ave., Akron)
Plan on brining a chair and enjoying the evening with us! Please register to one (or more!) of the free events. If you have any questions at all, please contact Lori Smith at lsmith@dhad.org or 330.899.5255.