Dec 08, 2023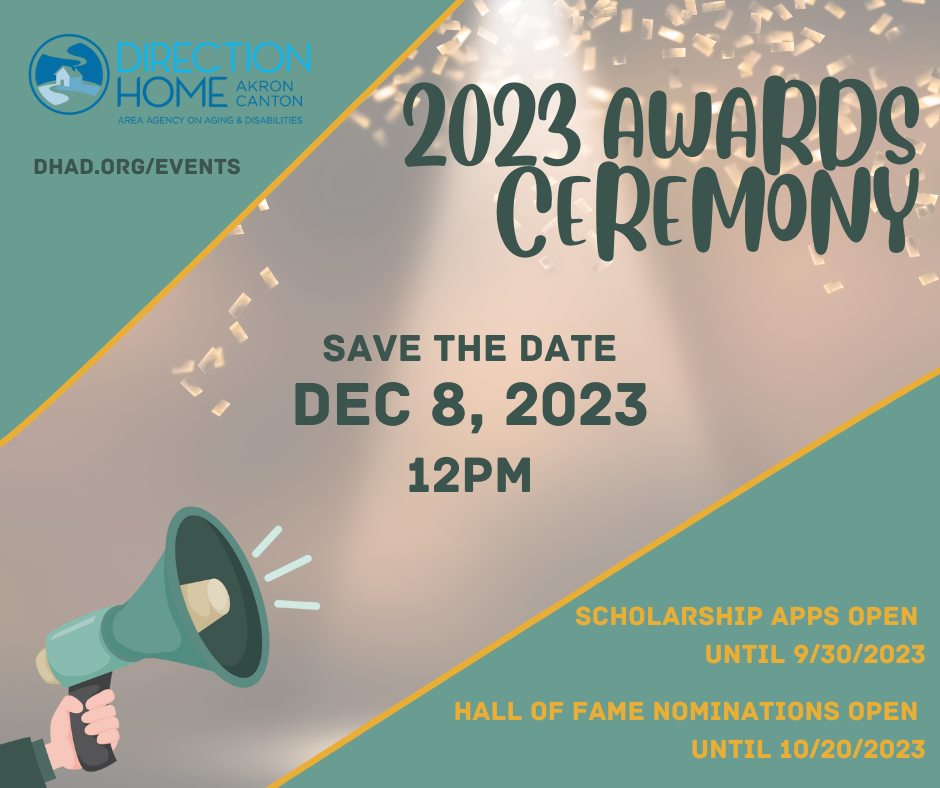 Every year, Direction Home Akron Canton honors those who represent what is best in our community. The Senior Hall of Fame, Home Health Aide Hall of Fame, the Direction Home Akron Canton Area Agency on Aging and Disabilities Harvey L. Sterns Lifetime Achievement Award, and the Volunteer Ombudsman of Distinction Award are presented to recipients to acknowledge their efforts to support older adults and individuals with disabilities. The Awards Ceremony is held every year and is attended by friends, family, and loved ones of those being honored, as well as community leaders and professionals.
Nominations will be accepted starting Sept 1, 2023 for Senior Citizen and Home Health Aide Hall of Fame.
**2023 nominations must be received by October 20, 2023. Printed versions can be sent to Courtney Flickinger, 1550 Corporate Woods Pkwy, Uniontown OH 44685.