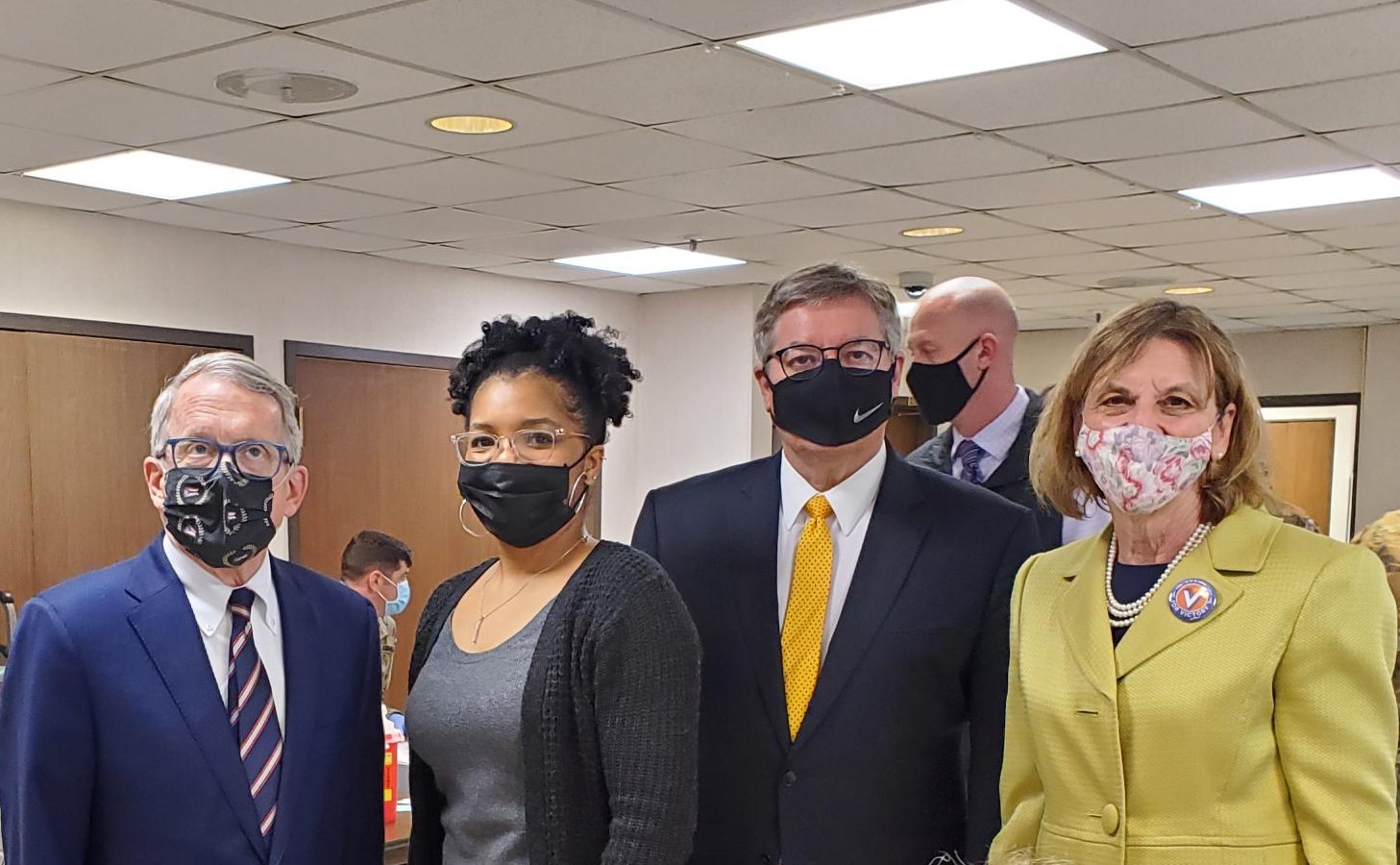 Direction Home Housing and Transportation Administration Specialist Receives Ohio Accommodation Medal
Direction Home Akron Canton's Housing and Transportation Administration Specialist, Tamara Fillingame, MPH, was honored with the Ohio Accommodation Medal at the Ohio Department of Aging/National Guard End of Mission Event held Friday, July 23 in Columbus, Ohio. Tamara worked tirelessly to schedule and facilitate 30 COVID-19 vaccination clinics for Northeast Ohio homeless shelters, adult day centers, nursing and rehab facilities and more while still going above and beyond in her everyday job responsibilities. The clinics provided over 850 first doses of the COVID-19 vaccine.
Tamara coordinated with the Ohio Department of Aging, Ohio National Guard, and Ohio Department of Health to offer the clinics under the Regional Rapid Response Assistance Program (R3AP). R3AP connects regional experts to best help Ohio congregate care centers and older Ohioans throughout the pandemic. The Program provides assistance with COVID-19 vaccines and testing, staff support, and even infection prevention education with the goals of vaccinating residential clusters of older adults, reducing transportation needs, screening for isolation, and easing the demand from local vaccine providers.

To find a COVID-19 vaccine provider near you, visit https://www.vaccines.gov/ or call our Aging and Disability Resource Center at 877-770-5558.
For more information about the R3AP, visit https://aging.ohio.gov/wps/portal/gov/aging/care-and-living/coronavirus-response/regional-rapid-response-assistance-program-r3ap