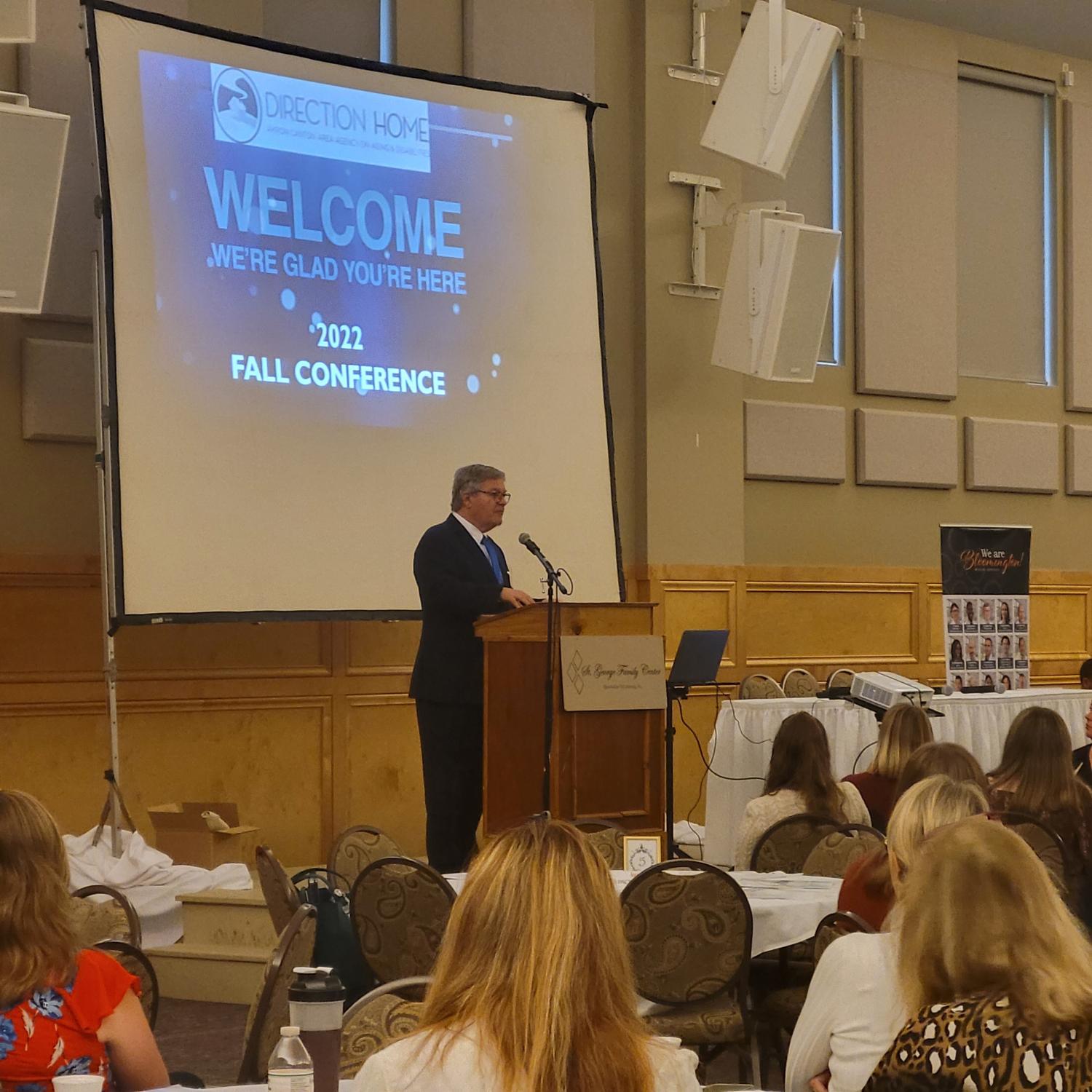 Information:
2022 Fall Conference Program 

PACE Handouts
Purchase Raffle Tickets HERE 

Make a Donation HERE
Session Highlights
8:30-9:45 AM Closing the Care Gap, Senior Service Levies in Ohio
"Not every campaign is the same... in my experience, all 18 campaigns were a little bit different. We had to tweak each resulting campaign but the first one is a lot of work... the community needs assessment was very important and told the story for us."
-Ken Wilson, Council on Aging of Southwestern Ohio on a petition senior service levy.
"You have to develop a message and stick to the message that resonates with the people- 'We need these services for older adults- here's how it's done.'"
-Joe Rossi, Direction Home of Eastern Ohio on levy campaign messaging.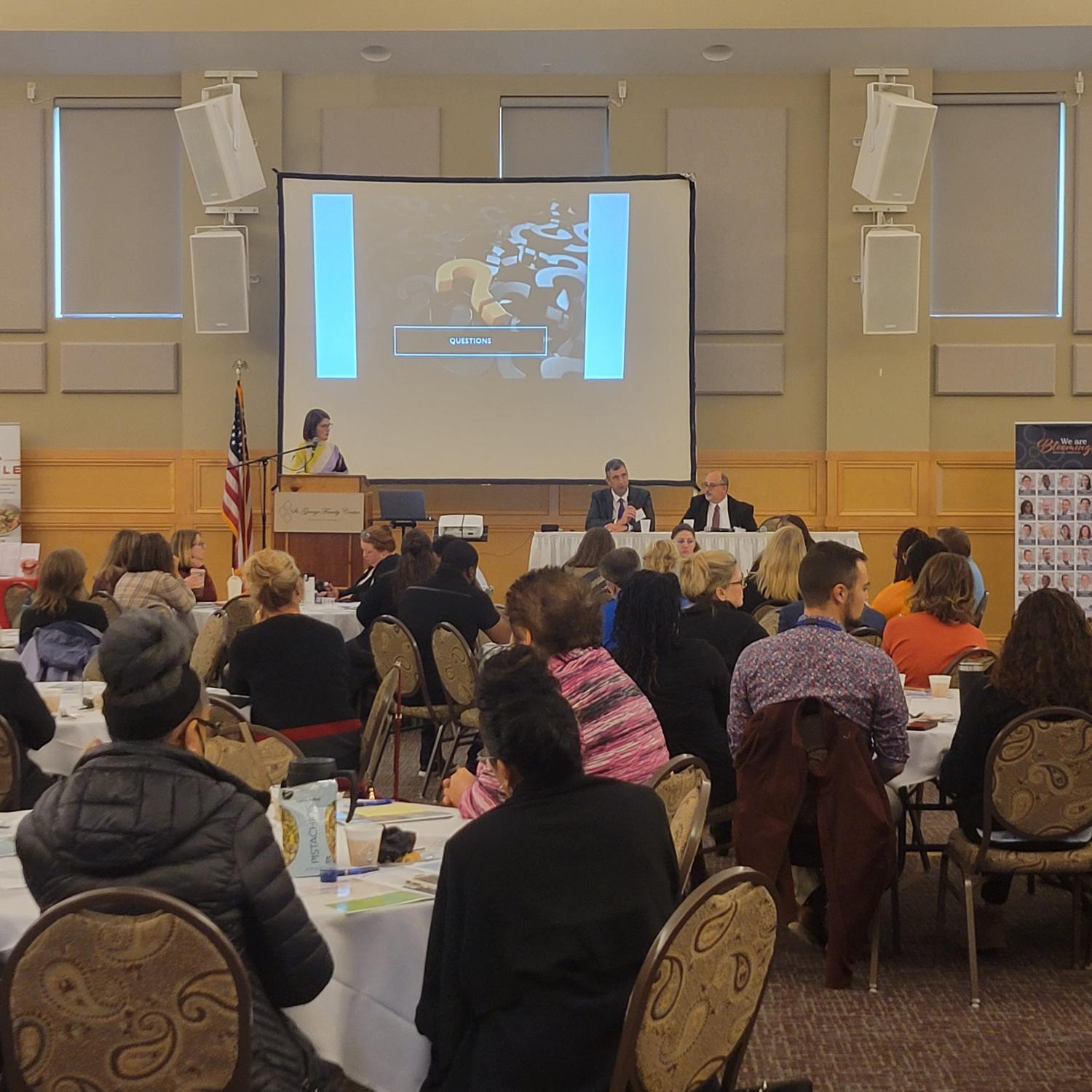 10-11:15 AM The Next Generation: The Future of Long-Term Services and Supports (MyCare/OAA)
"During a presentation for the Health Policy Institute of Ohio titled Care Coordination in Managed LTSS: Ohio Case Study, former Ohio Department of Medicaid Director, John McCarthy stated, "... requiring MCO contracts with Ohio AAAs was the best decision made."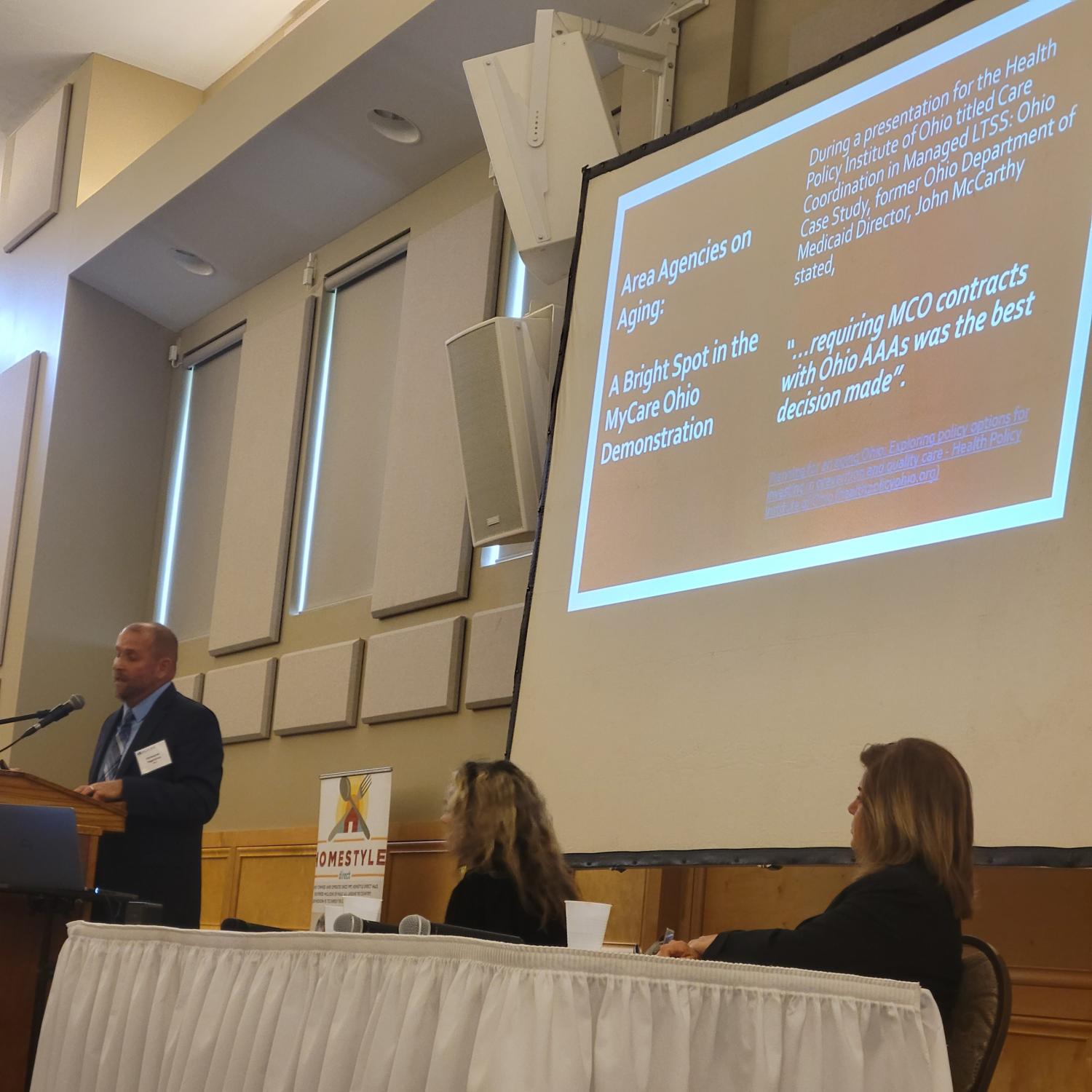 11:15 AM - 12:30 PM Creative Partnerships for a New Reality: The Impact of the Pandemic on Older Adult Supports 
"There's a saying, the minimum is to fill the library with shelves of stuff. Good libraries build services to the community. The best build the communities. I would argue that the VERY best do all three. The key to that is your library card."
"We're really in the people business. Nothing like a pandemic to realize it's a personalized people business, but also that it's interpersonal. You need each other."
"There is so much to be done, and a great deal of hope in it and in these partnerships... I think we are limited only by the restrictions of our imaginations."
- Barb White, Akron-Summit County Public Library 
"If we can assist individuals seeking to become an STNA, the single parents/students and more, not only to build the cultural aura of being an STNA, but to argue for a professional caregiving culture so that they're proud of what they do, that would make a great difference."
"We have to work together as a community to come out of a pandemic better and stronger. Communication is the hardest in that, but important."
- Jeff Wilhite for Akron City Council At-Large on the workforce development initiative and nursing home taskforce.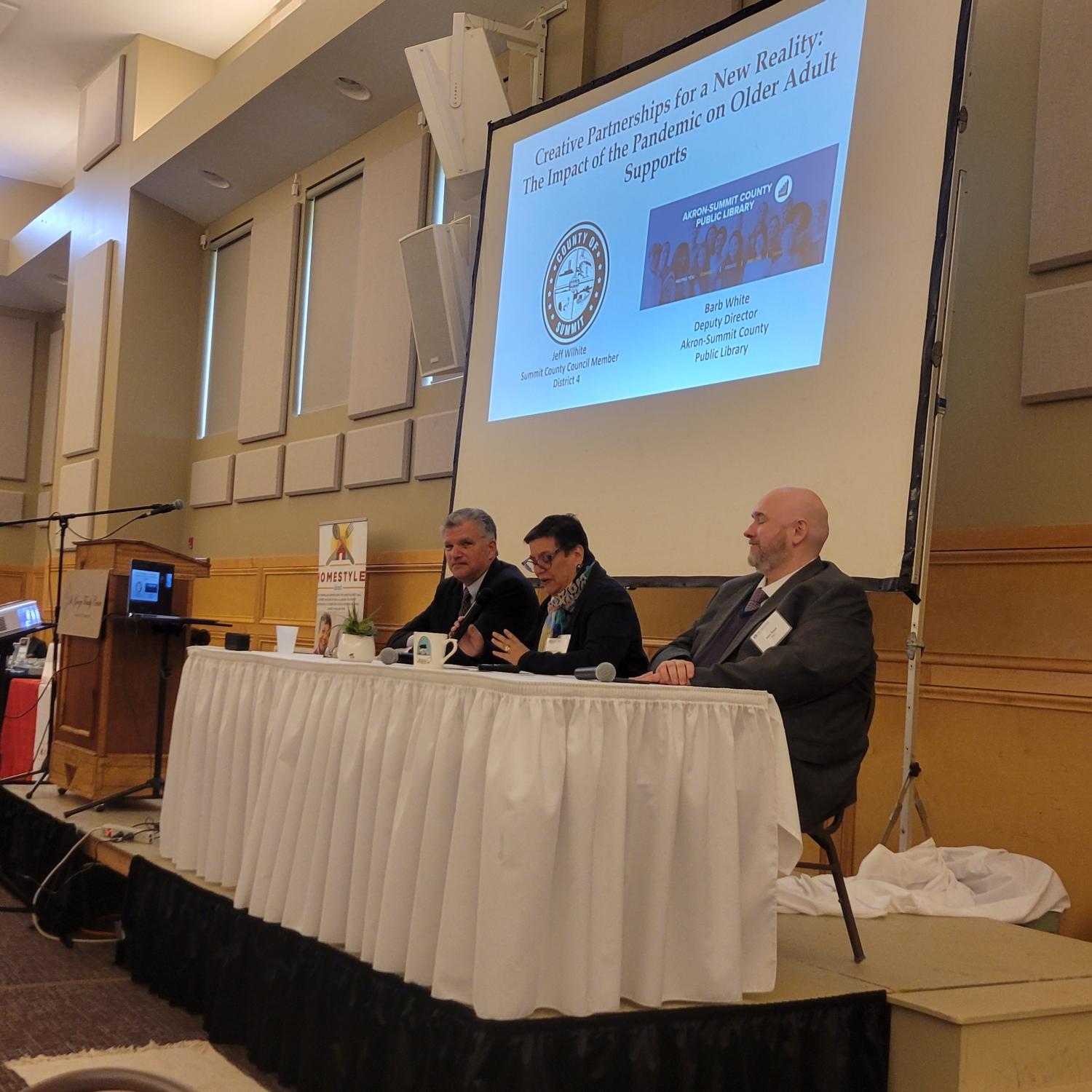 1:30-2:45 PM PACE Panel 
"PACE is a collaborative, national environment... problem solving has been valuable. Training and education has been more accessible... having that continuity makes a huge difference."
Our PACE (Programs of All-Inclusive Care for the Elderly) panel featured Ann Conn, CEO and president of the McGregor Foundation, Shawn Bloom, CEO of the National PACE Association, and Elizabeth Miller, Quality Director of McGregor PACE.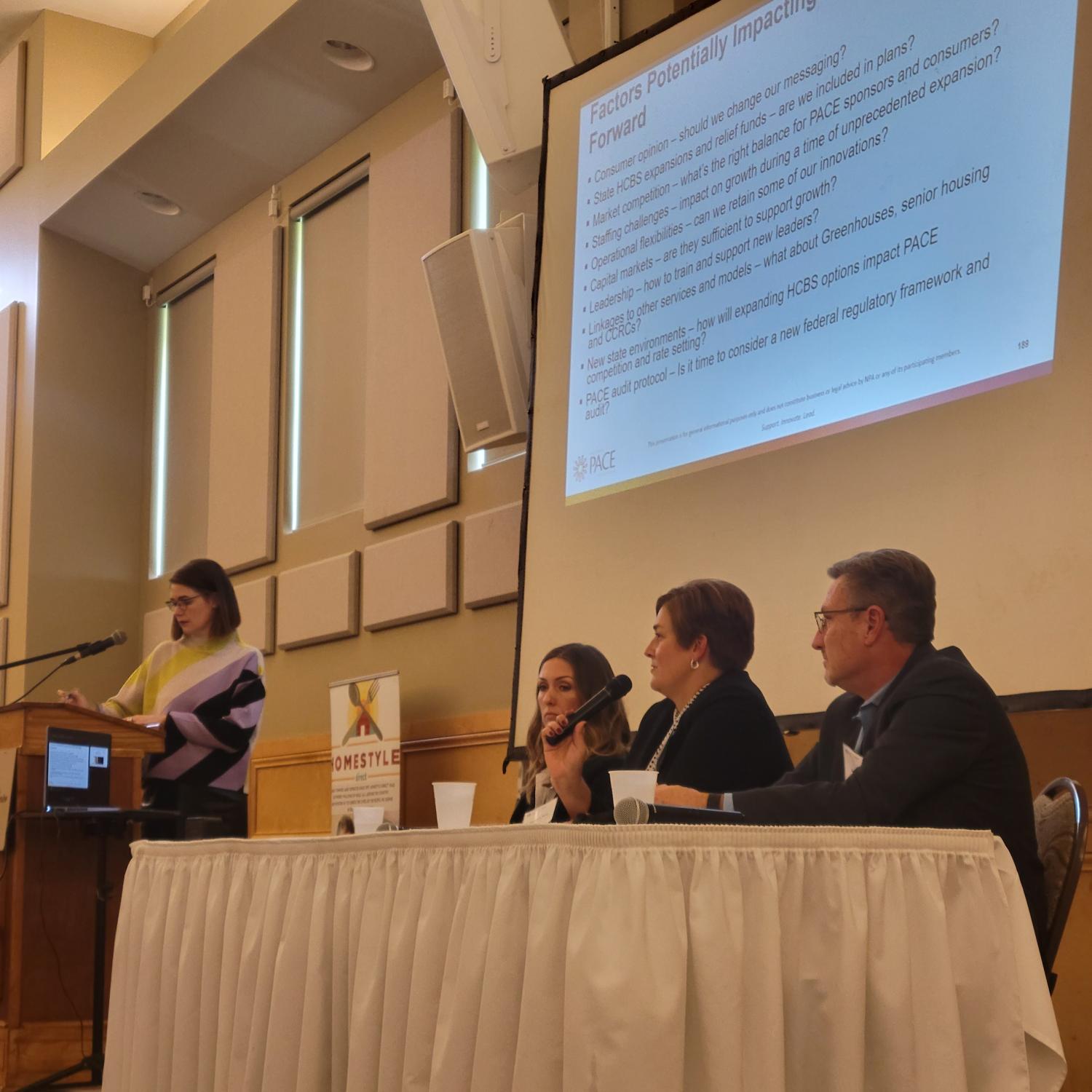 3-4:30 PM Age Friendly Panel  
 
"Planning around economic development and safety is around the neighborhoods... how do we make them accessible for everyone? We need to be moldable in that way and that is the goal for Akron."
- Dan Horrigan, City of Akron, Ohio - Mayor's Office on the Akron Summit Age Friendly Task Force
"We wanted the community to tell us what they needed because this is about making lifestyle available for people where they're at. They need to have the chance and the choice. The key is getting all 31 communities in Summit County to do something however they can.
- Summit County Executive Ilene Shapiro on Age Friendly Akron and Summit. Learn more about the local Age Friendly efforts:

Age Friendly Akron
Age Friendly Summit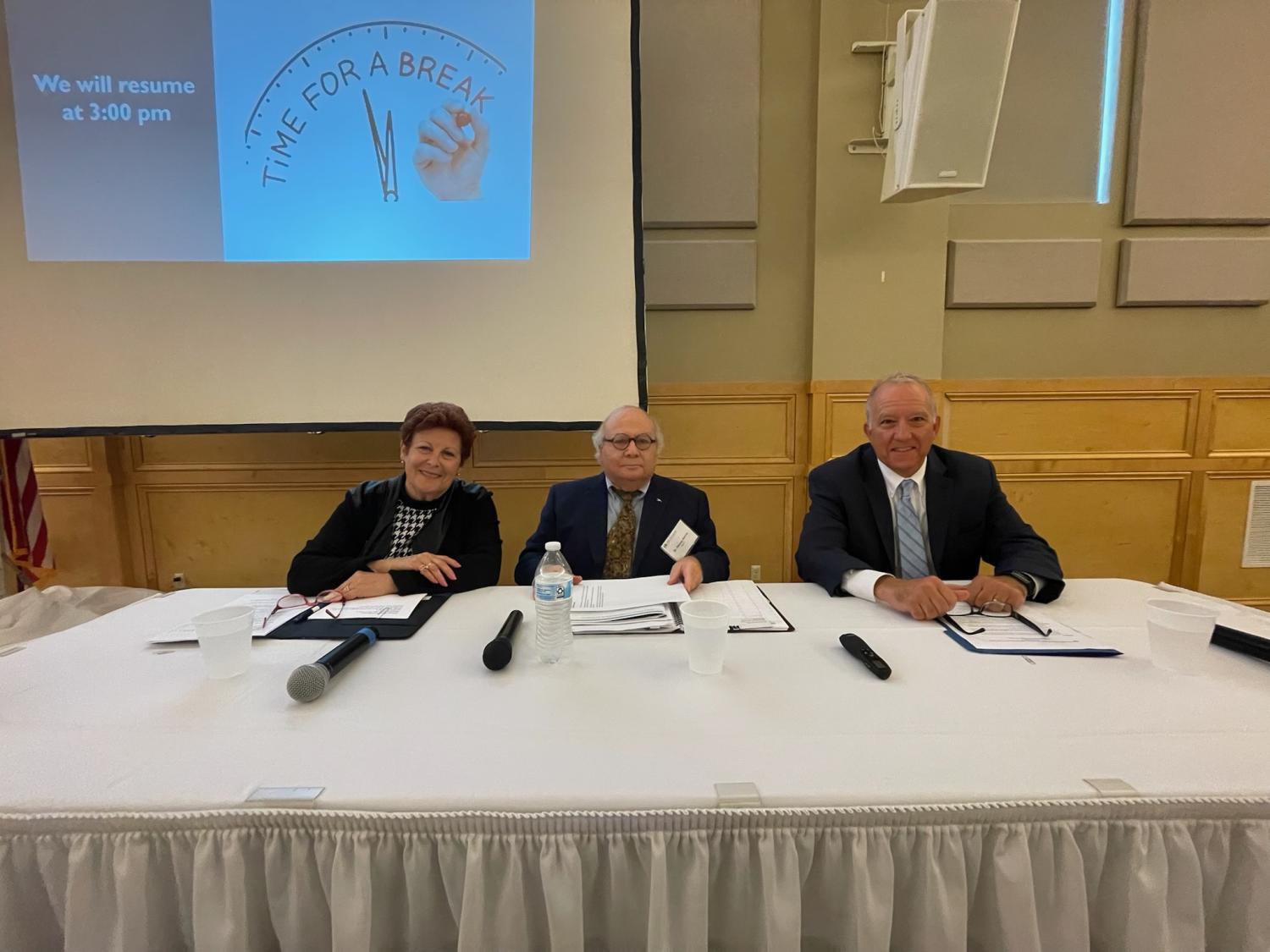 2022 Fall Conference Sponsors
Northeast Professional Caregivers, Simply EZ, NFP, Family & Community Services in partnership with AxessPointe, SarahCare Adult Day Health Centers, Summit County Executive Ilene Shapiro's Department of Job and Family Services, VANTAGE Aging, Wooster Community Hospital Health System, Cleveland Clinic Akron General, Akron Community Foundation, Schauer Group Inc., and Akron Metropolitan Housing Authority.