Have you or someone you know had trouble keeping up with social media, online, banking, online health information, and other technology resources? Direction Home, with help from undergraduate students from the College of Communication & Information at Kent State University, has developed tips and tricks to help you access a Facebook feed and more! 
Click the links below for printable guides, how-to videos, and other helpful resources to help you navigate websites and apps (MyChart and Facebook information coming soon!).  
Why technology?
Having access to technology and Internet is critical for older adults to combat feelings of isolation and lack of connection. Feelings of isolation are as dangerous to an older adult's physical health as smoking 15 cigarettes a day (Source: CareMore Health). Many of us experienced increased feelings of isolation and experienced lack of connection during the height of the COVID-19 pandemic, but older generations have historically struggled with accessing and using technology like computer devices, Internet, social media, websites, and apps. Increasing one's e-literacy can help them interact with friends and family, physicians and providers, financial tools, and information and education. For those who aren't comfortable using the Internet or don't have the means to access a tech device, it can be difficult to obtain higher education, higher-paying or accessible jobs, and even survive comfortably in day-to-day life.
There is no doubt that technology is here to stay (and grow). The possibilities are endless. Plus, it's fun to learn a new skill, especially one that is heavily-integrated in society!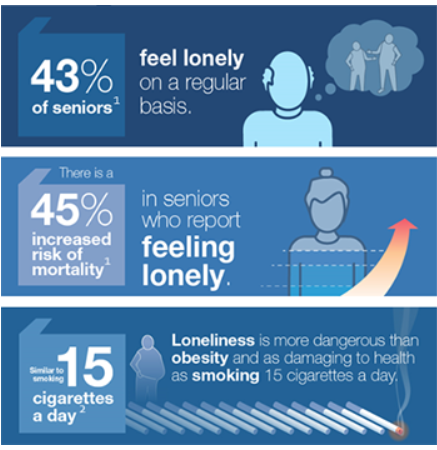 Online Banking
Online Health Management
*Keep in mind that MyChart may differ from Summa, to Cleveland Clinic, to University Hospitals, etc., but the features should remain consistent.
How to Use Facebook
Coming Soon-
Scams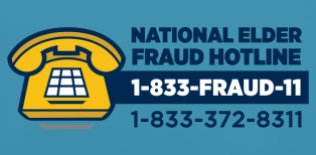 Unfortunately, just like in-person and telephone interactions, activity online can expose you to scammers. Scammers are very good at tricking people; they are clever and can look very legitimate. Always use your best judgement. Scammers will try to rush you and will be very focused on obtaining your money or protected information. If you're not sure if something is a scam, contact the person/organization yourself to confirm. Nothing will be so urgent that action is required right away. Take your time to consult with someone you know and trust.
If you or someone you know has been a victim of elder fraud, help is standing by at the National Elder Fraud Hotline (833-FRAUD-11, or 833-372-8311, Mon-Fri 10am-6pm). This hotline is a free resource created by the U.S. Department of Justice, Office for Victims of Crime for people to report fraud against anyone age 60 or older.

If you're contacted by someone telling you to pay or send money to them online, please tell the Federal Trade Commission (877-382-4357). 
Tips
If something seems to good to be true, it probably is! For example, if you receive a text message, email, or private message online about free giveaways, prizes, gift cards, money, etc., it is most likely a scam. If you are able to block that person from contacting you, report the person if you are on a social media site, or simply delete the message, you should. Never click on a link you are unfamiliar with. 
To identify suspicious links, look for additional numbers/letters/punctuation (ex. amaz0n.com instead of amazon.com). Never click a link or button in a message from someone you don't know. 
Be mindful about the information you share. Never share your protected health information. 

Never share financial information outside of your financial institution. To make online purchases, make sure the site is reputable like Amazon or Walmart. Only share your exact address for shipping/billing purposes on reputable websites. 

Don't wire money (it's like cash!). This is especially important for people you don't know. Additionally, no one should ask you for your gift card number to make a purchase. Do not share this information with strangers, and only input the number if you are making a purchase on an official website. No legitimate business or government agency will insist that you pay with gift card. 
Imposters may try to get your information by: impersonating a tech support company about a problem on your computer/a problem with an account, stating you owe money to the IRS or a government agency, saying you won a prize and then requesting a fee to receive the prize, pretending to be a friend or family member that is in trouble and needs help, saying you got a check with too much money that you need to send back. 

Real companies and government agencies will never tell you to pay with a gift card or wire money. 
Unless you are expecting to be contacted by a company you have an account with (bank, cable, utility, etc.), they will not contact you first about alleged troubleshooting or payment requests. If you are in doubt, hang up or do not reply to the message. Contact the company you have an account with yourself to see if there is a problem. Similarly, if a family member is claiming to be in trouble and asking for money, contact them first through your traditional contact method. 
You never have to pay for a prize.
This content is for general information purposes only and is derived from the source cited. It does not represent affiliation, nor the opinion, legal, or any other, advice of Direction Home Akron Canton Area Agency on Aging. It may not be the most up-to-date information. All liability with respect to actions taken or not taken based on the contents provided is hereby expressly disclaimed.