Aug 26, 2022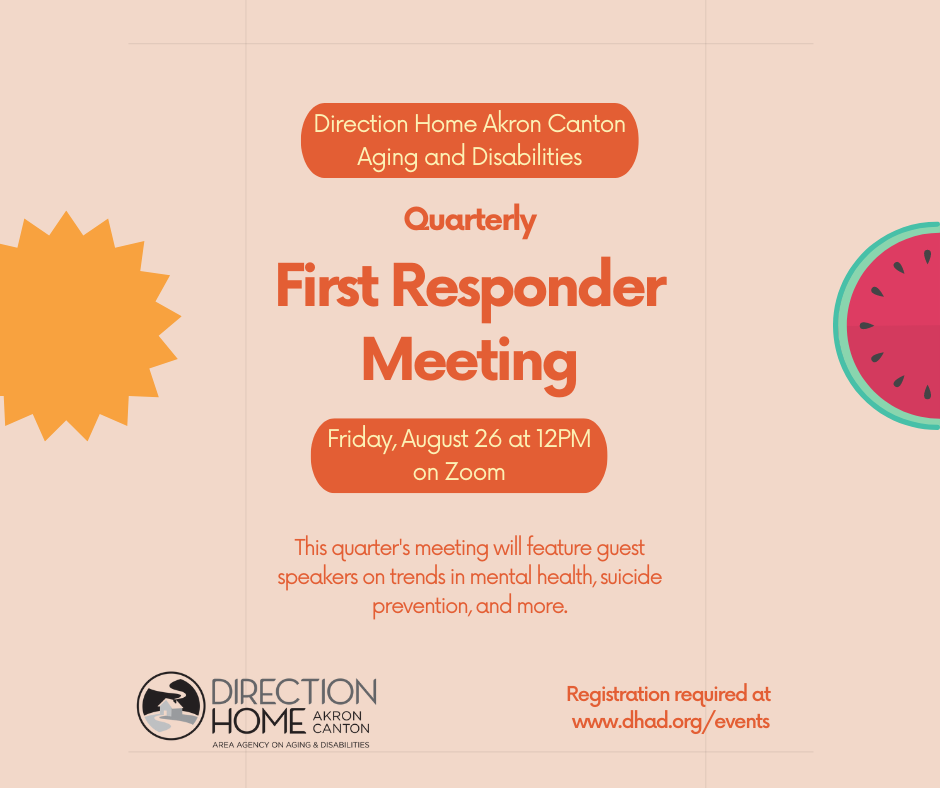 Happy August! It's time for the next Quarterly First Responder Meeting. This quarter, we are happy to welcome two special guest speakers to present on trends in the area for suicide (and suicide in older adult populations), the Life Side Campaign, and suicide prevention and resources. Find more information below.
During the pandemic, all meetings are virtual. We hope to soon meet again in person, rotating our 4 county coverage area: Portage, Stark, Summit, and Wayne.
Guest Speaker: Daniel Bennett, Greenleaf Family Center and Life Side Campaign
We are fortunate to welcome Daniel Bennett from Greenleaf Family Center and Life Side Campaign to speak on the 2021-2022 suicide trends in Summit County.
Daniel is also presenting on the Life Side Campaign: a direct suicide prevention outreach dedicated to the firearms community. This presentation will go over the Campaign, the role firearms play in suicide, brief stats, having a conversation about safe storage, and what safe storage looks like.
Greenleaf Family Center
Life Side Campaign
Guest Speaker: Elena Aslanides-Kandis, Stark MHAR
Welcoming Elena Aslanides-Kandis from Stark Mental Health & Addiction Recovery.
Elena brings suicide trends from 2021-2022 for Stark County, as well as prevention methods for older adult suicide, warning signs to look out for, risk factors to consider, and local resources and contacts that can help with next steps if you are concerned or looking to follow up on a concern.