We all need help, but sometimes we're unsure what to ask or where to start. Direction Home Akron Canton is a soft resting place for you and your loved ones as you navigate your long-term care options. Afraid of falling? Can't get to doctor's appointments? Whatever you're dealing with, we promise to really listen. By getting to know you and your unique needs, Direction Home Akron Canton can offer you the guidance and support you need. Our goal is to provide older adults and individuals with disabilities with choices so you can achieve the highest quality of life.
It All Starts With a Simple Phone Call
Contact our Aging and Disability Resource Center (ADRC) at 1-877-770-5558 to speak with a Direction Home representative. ADRC representatives can provide you with information and assistance regarding programs and services, including:
Home Health
Transportation
Your ADRC representative can also organize a personalized, in-home assessment to further determine your needs and get a care plan in place for you. View our care services to see what types of supports we can connect you with. Our team can also help you advocate for the care you need.
Make a Referral/Request More Information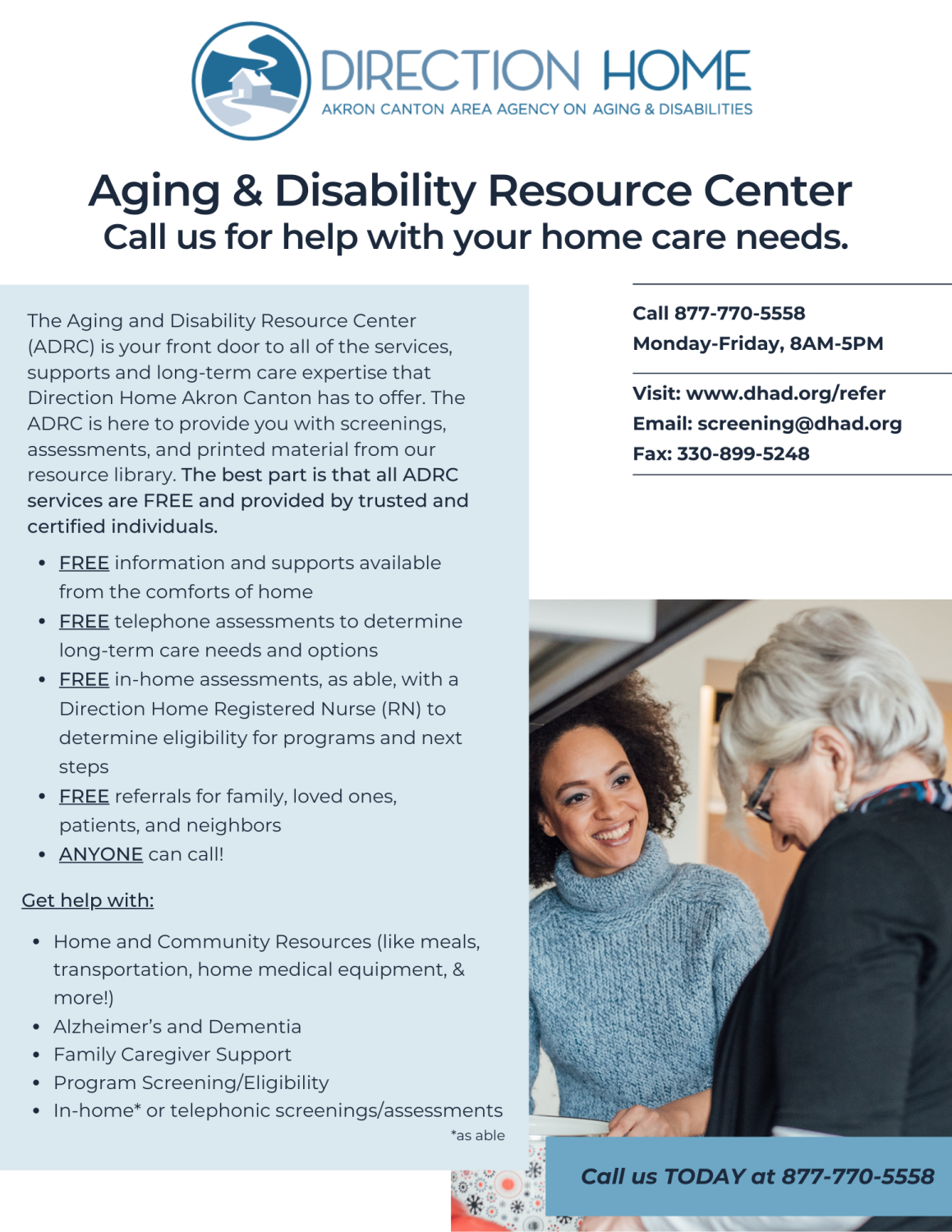 "I was afraid I'd need to move to a nursing home because of my congestive heart failure, diabetes and unsteady gait. But with PASSPORT, I qualified for a personal care aide who helps me with locomotion, dressing and more. I even got a lift chair, which makes it possible to stay home alone!" – R.S.