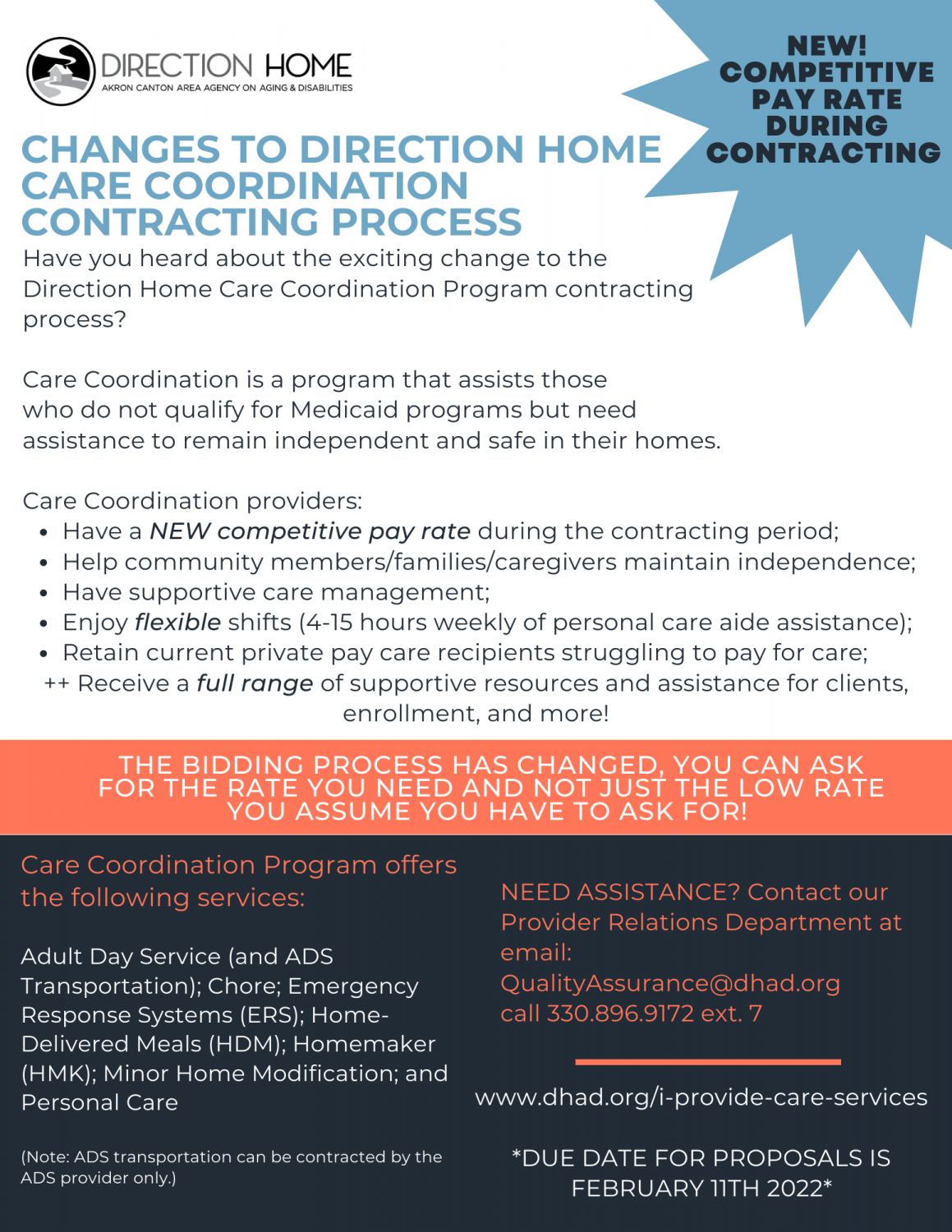 *** APPLICATIONS HAVE CLOSED as of 02-11-2022. The following messaging has been left as originally posted, with the updated inclusion of the 2022 Calendar for Proposal Review.
Direction Home Akron Canton (DHAC) Area Agency on Aging and Disabilities is soliciting proposals for Title-III B, Title-III C, Title-III E, Health Education, and Care Coordination to serve the 60+ population in Portage, Stark Summit, and Wayne Counties of Ohio for the period October 1, 2022 through September 30, 2024. 
 Proposals will be accepted for the following services – Title-III B: home maintenance & repair, legal counseling, transportation. Title-III C: congregate and home-delivered meals. Title-III E: Support groups, caregiver education, caregiver counseling. Health Education: NCOA Highest Tier Evidence-Based Health Promotion/Disease Prevention Programs.  Care Coordination: adult day service and ADS transportation; chore; emergency response systems; home delivered meals; homemaker; minor home modification, maintenance, repair
 All proposals must be received by DHAC no later than 5:00pm on Friday, February 11, 2022.  Postmark dates will not be used and late proposals will not be accepted.
2022 Calendar for Proposal Review